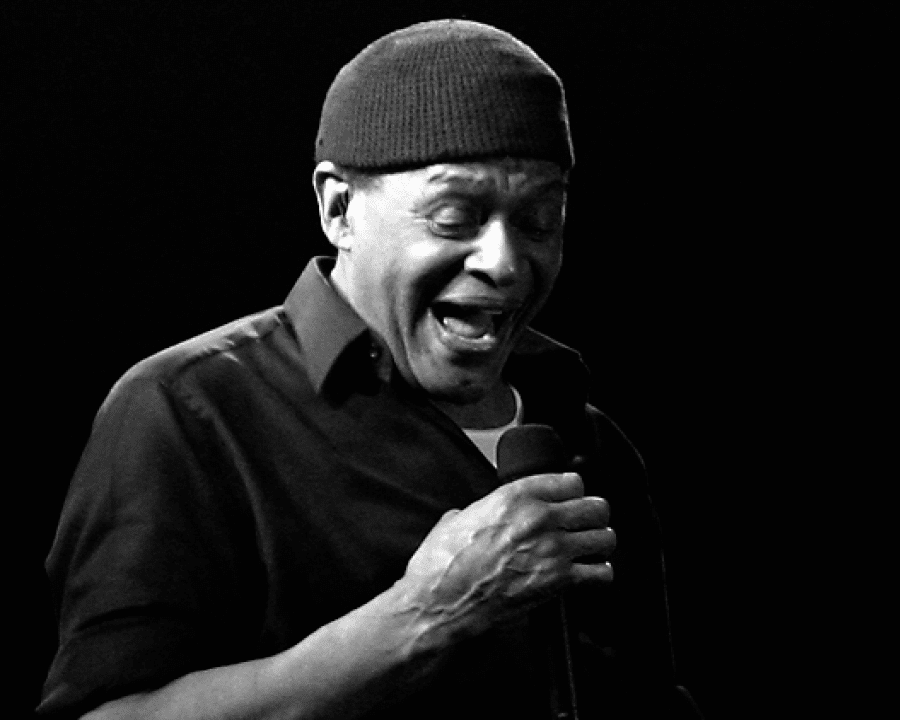 Upon learning of the disappearance of Al Jarreau at the age of 76 in Los Angeles, after being hospitalized for exhaustion two weeks ago, I recalled the concert he gave on November 22 at the Blue Note Xperia Lounge Festival at the Olympia, Paris.
I remember the emotion aroused when this vocal jazz legendary figure, but not only, arrived on stage in slow and counted steps, supported by his manager. Before sitting on a bar stool, an eternal berret screwed on his skull, to say a few words to his fans and unconditional and suddenly "lighting the fire"!
And what a fire! During two sets – Nearly two hours with the come back! – this immense all-terrain vocalist reviewed half a century of his career, all of which was marvelously accompanied by an astonishing swing machine, the NDR (Norddeutshcer Rundfunk) Big Band, a large orchestra born in Hamburg in 1945 on the ruins of The Second World War. The international hits, from "Aqua de Beber" to "Boogie Down" and even "Moonlightning" in particular, were chained and gave life and hope to a man who seemed already physically tired but still at the top of his vocal art. A sort of tightrope walker, sailing over several octaves and gambolling from one register to another. A beautiful and long "standing ovation" closed this concert become testamentary today!
The coincidence is that Al Jarreau leaves us just a few hours before the 59th edition of the Grammy Awards. Rewards he had received seven times, in very different categories.
First award in 1978, in Jazz vocal category, for his album "Look to the Rainbow". Last one in 2007, for the best R&B album: "God Bless The Child", a shared prize with George Benson and Jill Scott. Meanwhile, in 1982, he was best known as the best pop artist and best male jazz singer for his resume of Dave Brubeck's "Blue Rondo à la Turk" on the same album!
As in 1979 with "All Fly Home" (vocal jazz category), in 1989 for "Heaven and Hearth" (R&B), and in 1981, for "In Harmony : A Sesame Street Record", a compilation album for children!
Changes in musical genres that had made this native of Milwaukee, Wisconsin, in 1940, a singer relatively despised by the purists who saw in him a star of music-business or even variety music, touching in this way a much wider audience. However, at no time did his vocal style yield to ease and had always referred to the jazz and gospel of his youth. An inheritance from his father Adventist pastor and his pianist mother.
Male vocal jazz, whose stars are rare compared to women, still comes to lose one of its most beautiful flags.