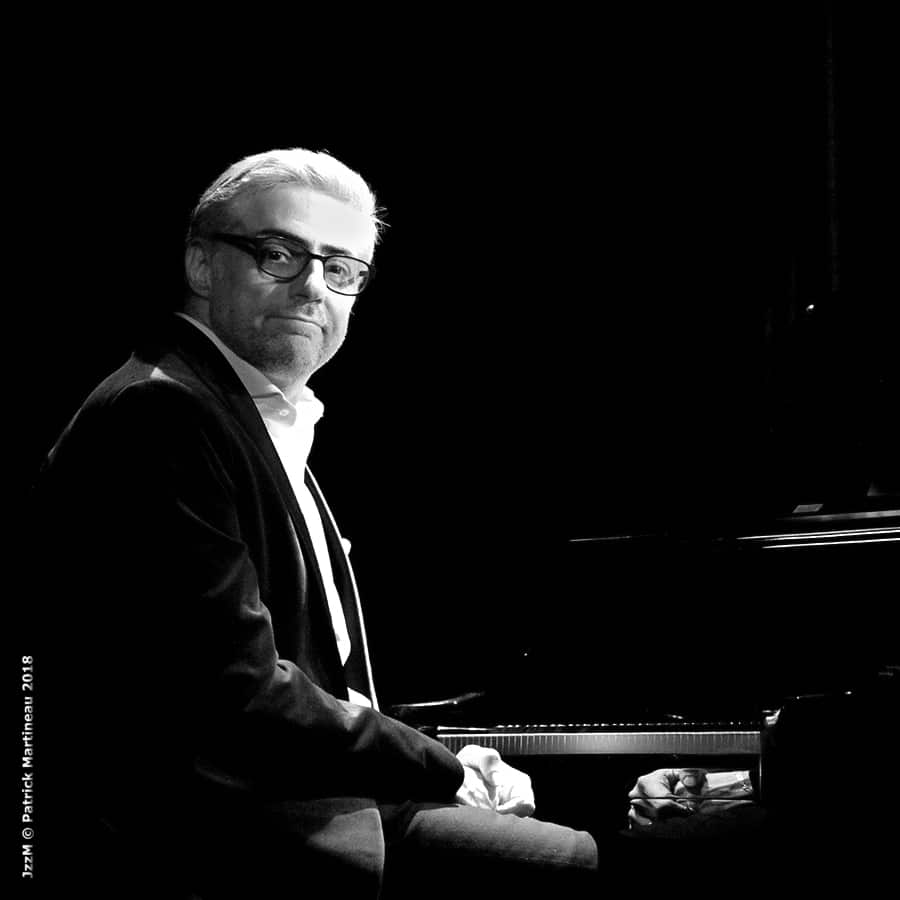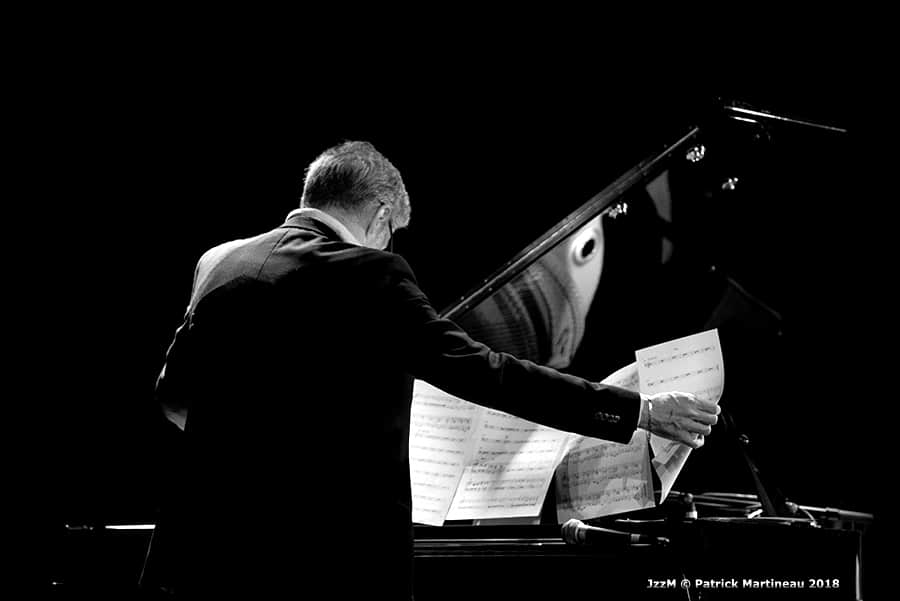 First evening for the 20-year career of Giovanni Mirabassi, with exceptional guests.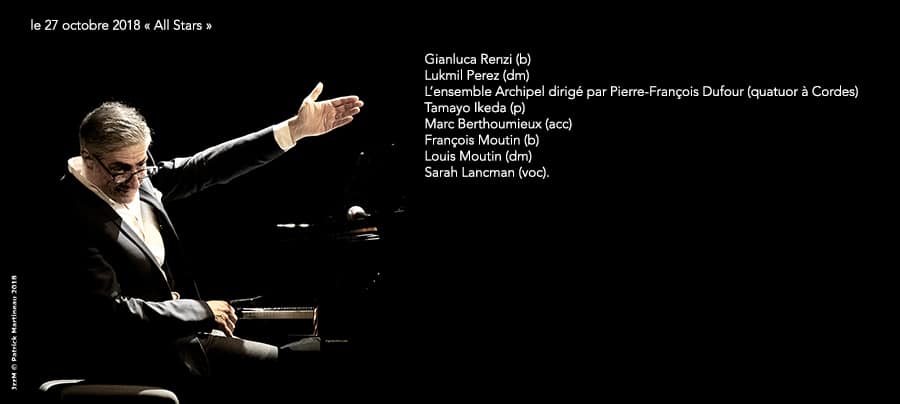 After an introduction at the solo piano "Town Hall Square" from the album "Viva verdi" and the introduction of his faithful musical friends for more than 10 years: Gianluca Renzi and Lukmil Perez, Giovanni invites the twins Moutin to join him on stage for a remarkable "Song for Sabrina".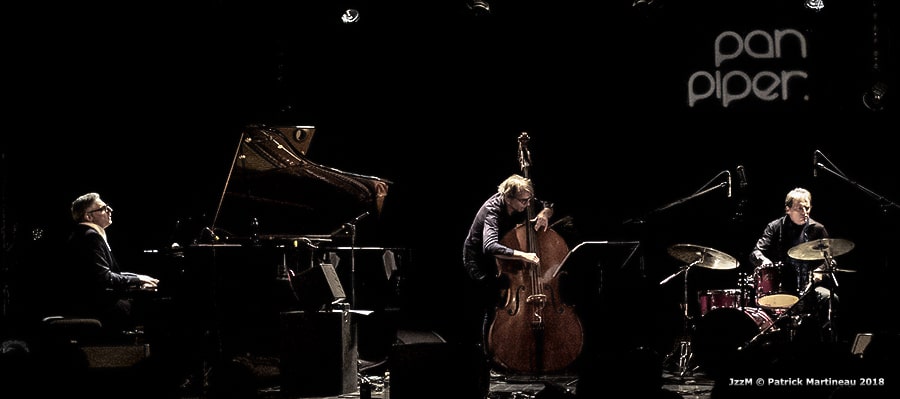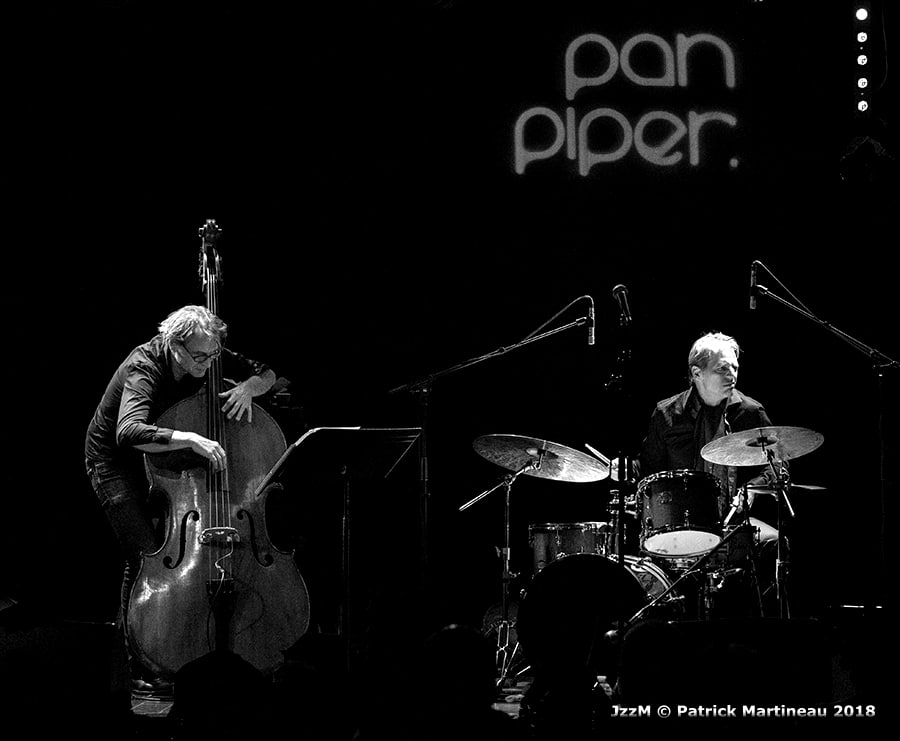 A remarkable improvised "battle" between François Moutin and Gianluca Renzi, followed by Ensemble Archipel, string quartet conducted by Pierre-François Dufour.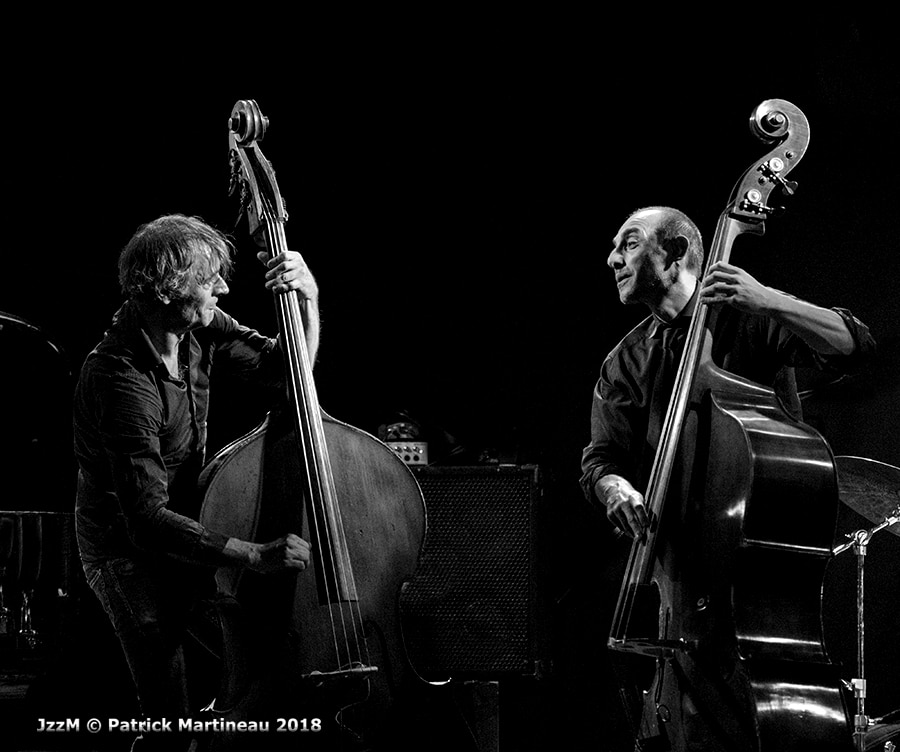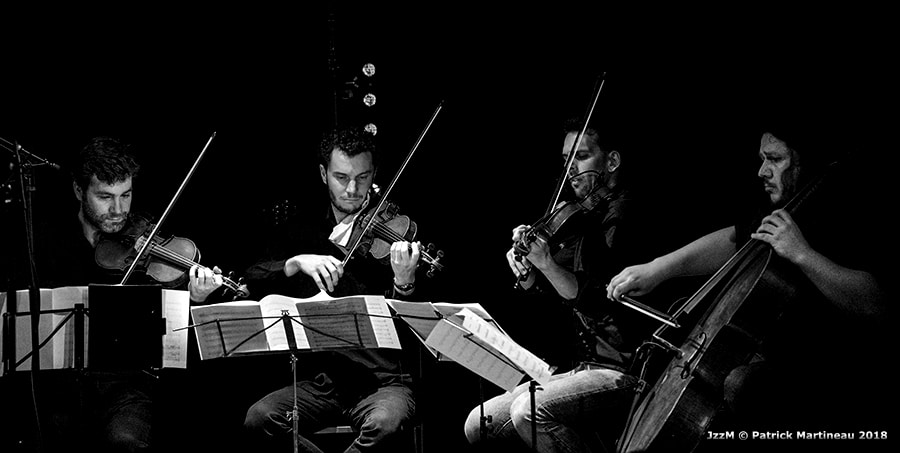 Tamayo Ikeda starts alone at the piano te Prélude from Chopin in E minor, quickly joined by Giovanni for a four hands…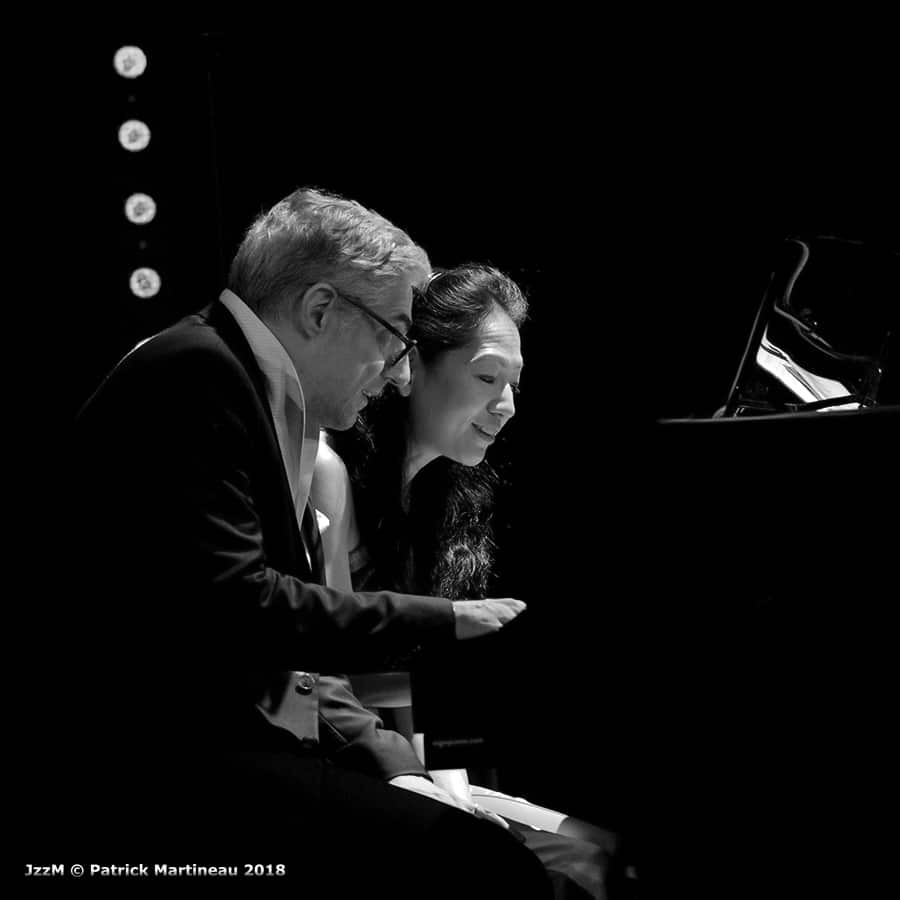 Then Marc Berthoumieux comes to play « Ostinato » ans Sarah Lancman joins the musicians on the stage for an amazing remake of « Parce Que » from Charles Aznavour.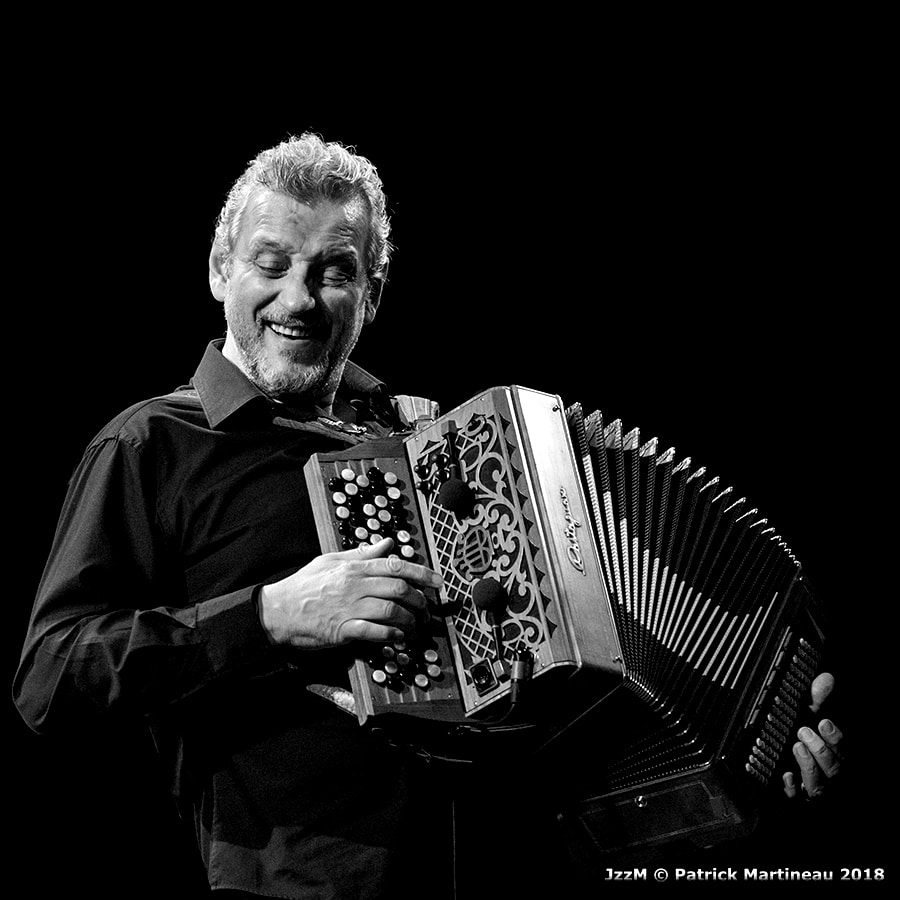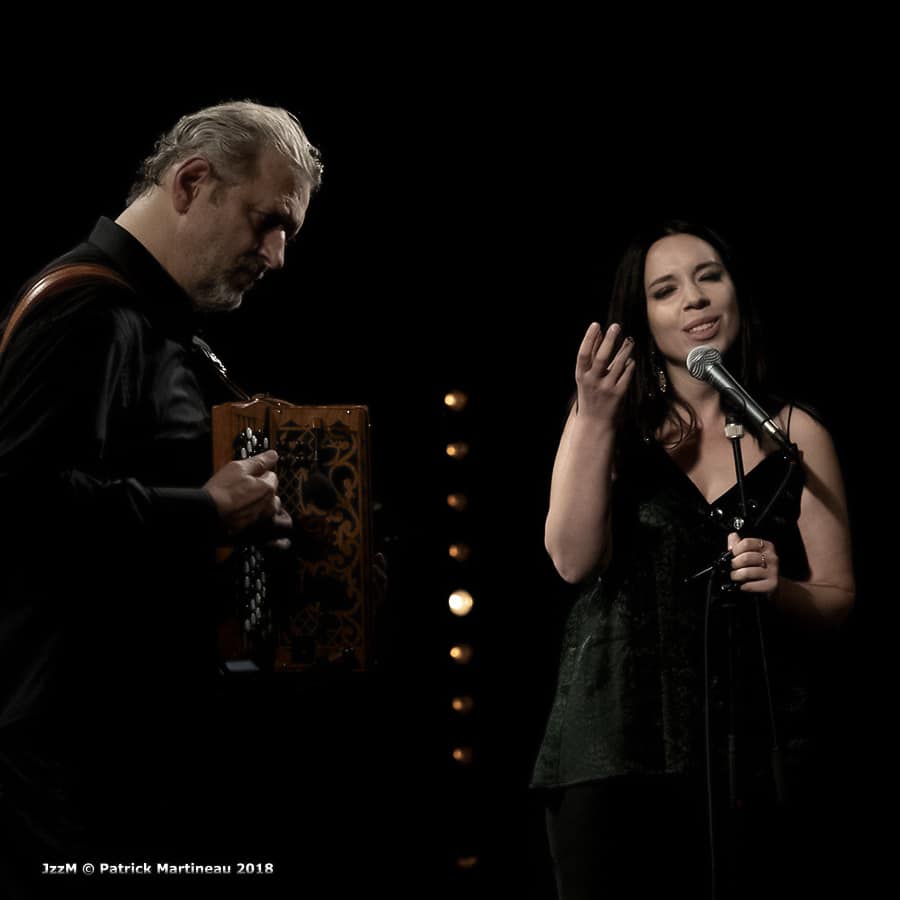 Final, « Somewhere in Seoul » and « Bebé »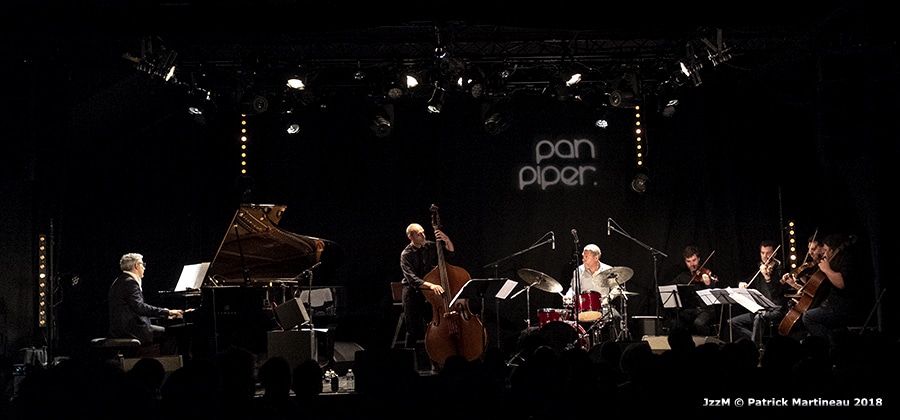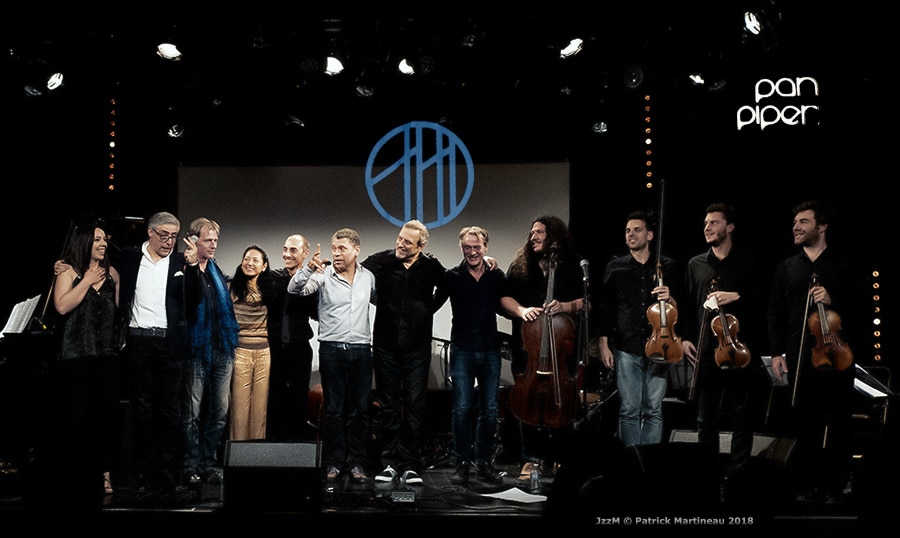 Second Evening…
once again on stage with Giovanni Mirabassi, a formidable band of friends of the pianist.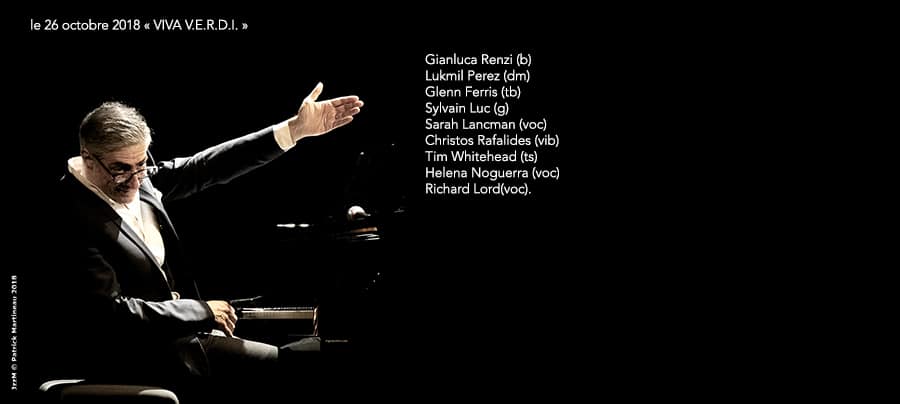 Ouverture en 4tet, avec les fidèles Gianluca Renzi, Lukmil Perez et Christos Rafalides venu se joindre à eux, puis c'est au tour de Glenn Ferris pour « Mata Hari » bientôt rejoint à son tour par Tim Whitehead pour « Joy Spring ».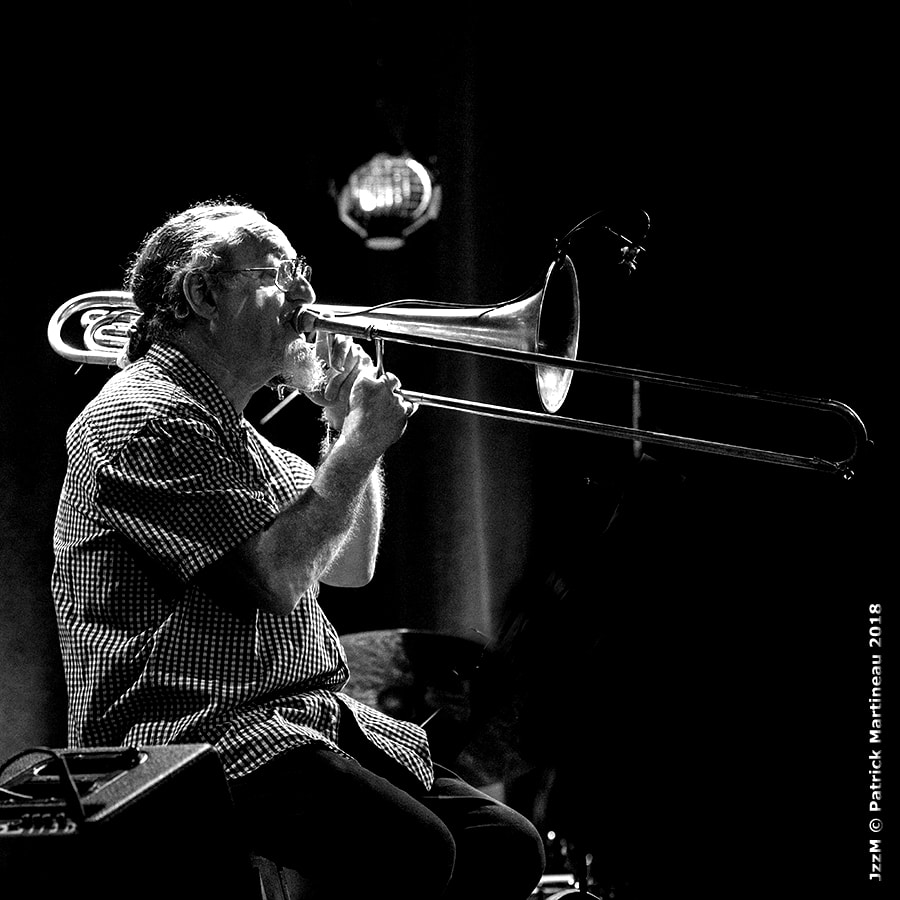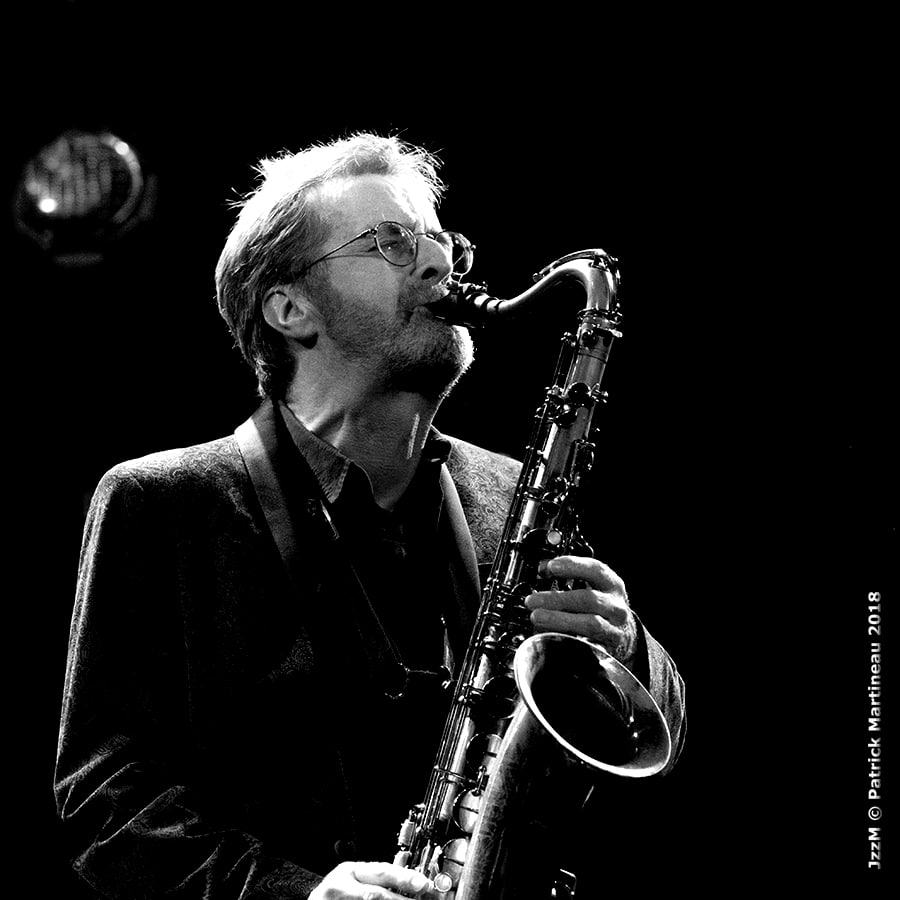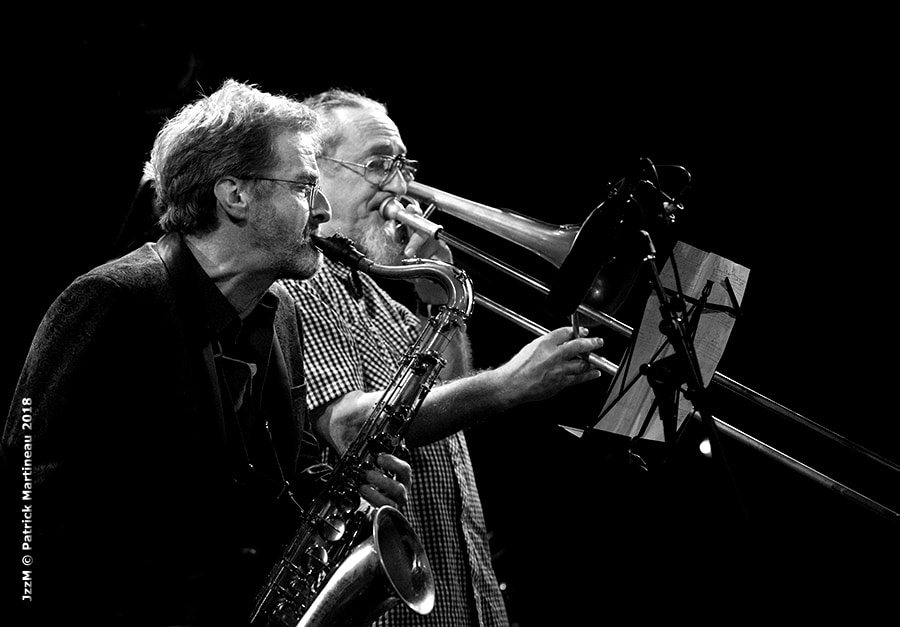 After the standard «La Javanaise » by Sylvain Luc and Giovanni, Hélèna Noguerra will sing « Samba em Preludio »
Sarah Lancman of course again present for this second evening, sings a "Estate" special version, with Sylvain Luc, Giovanni Mirabassi, Christos Rafalides and Gianluca Renzi.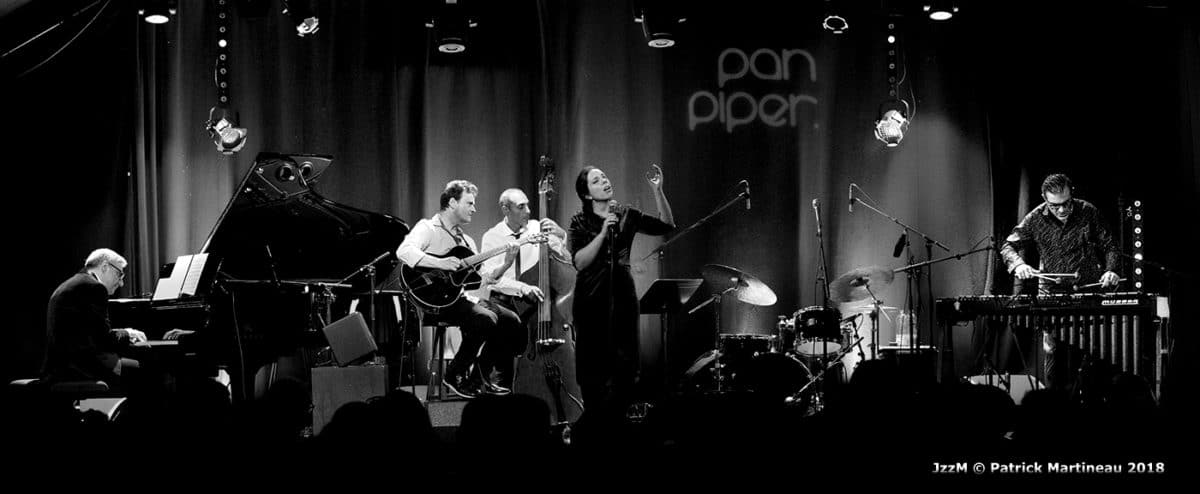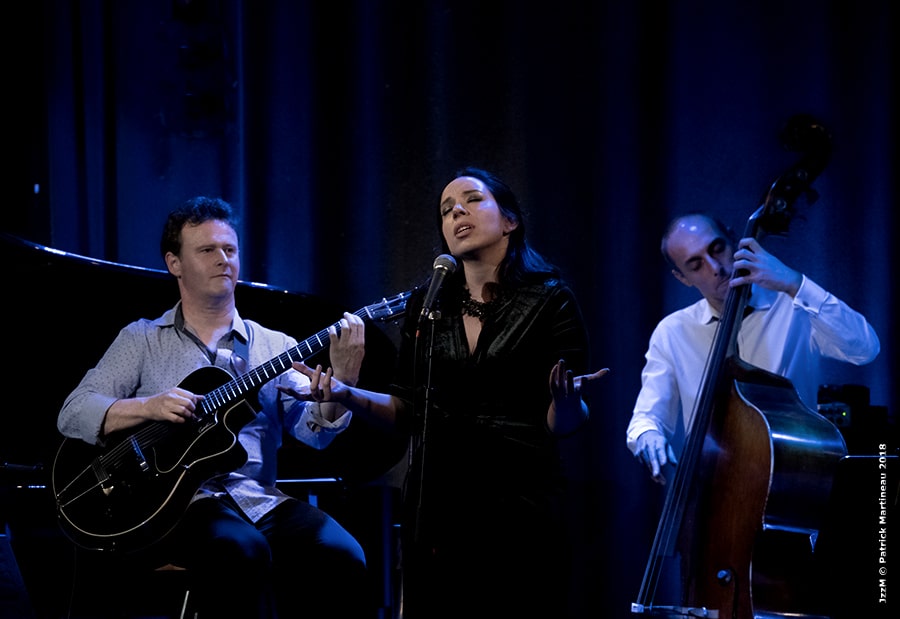 Christos Rafalides « La Mélodie du Désastre » and « No Way Out »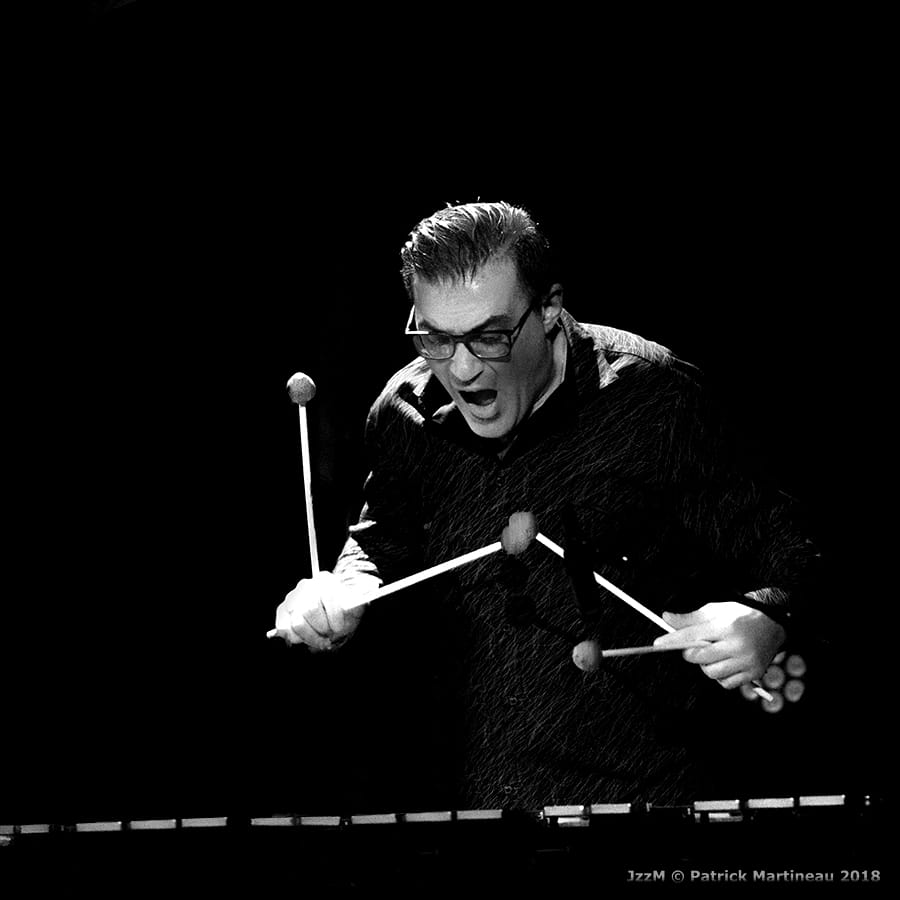 To close this second evening, Richard Lord will come to sing in duet with Giovanni« Here's That Rainy Day »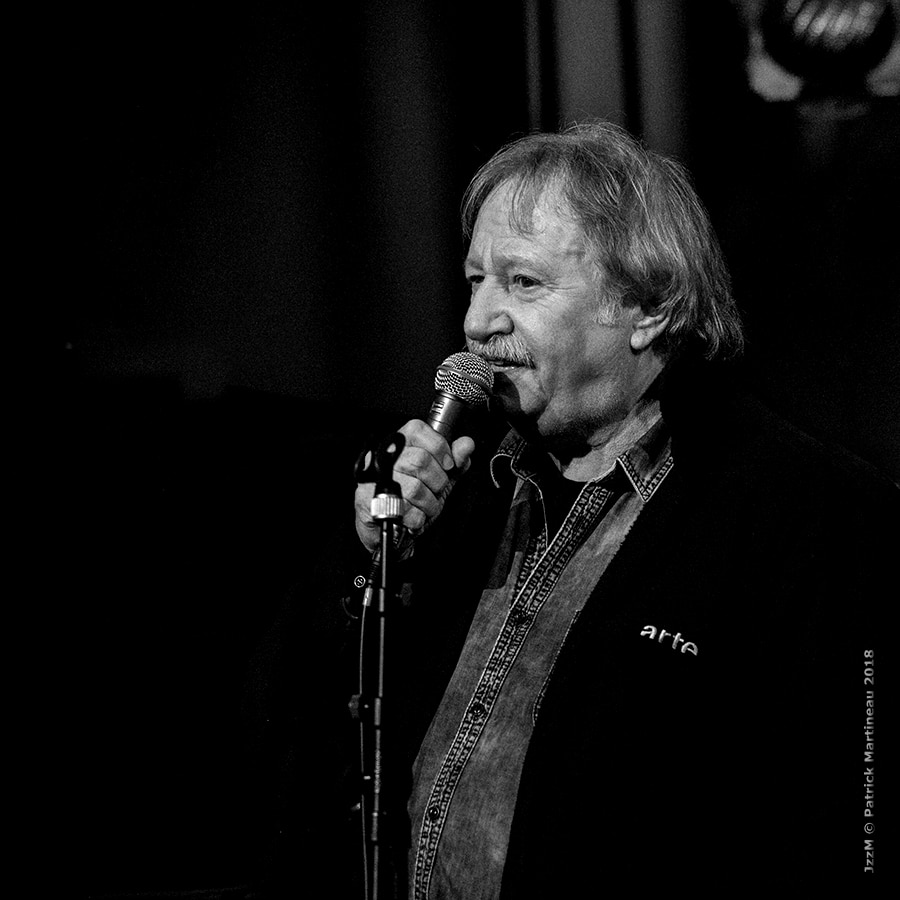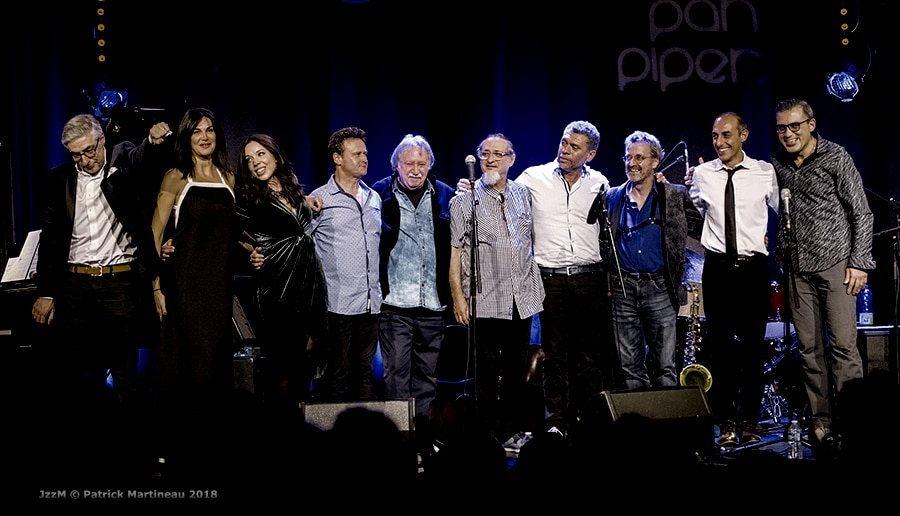 So it is the end of the concert, but surprise ! Gérard Davoust, from Raoul Breton publishing, arrives to give to Giovanni a trophy; trophy made bya young sculptor, Nicolas Brosseau, design Valentin Baumont, who incorporates in the resin, objects memories that retrace his 20 years career.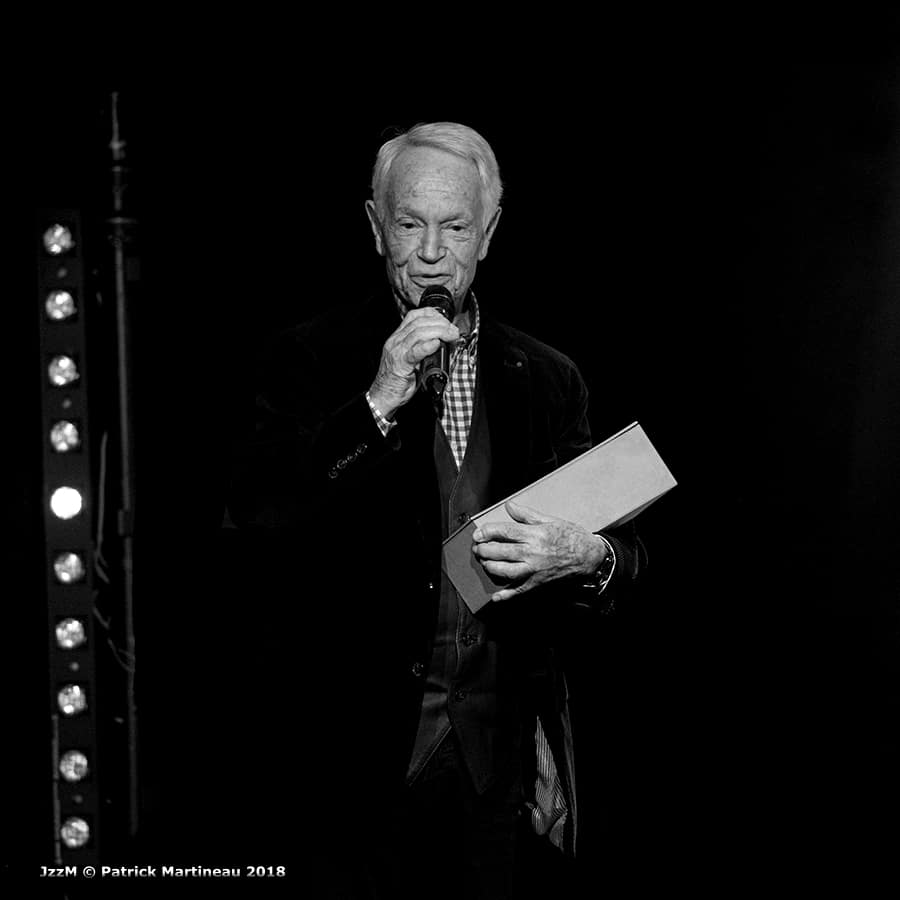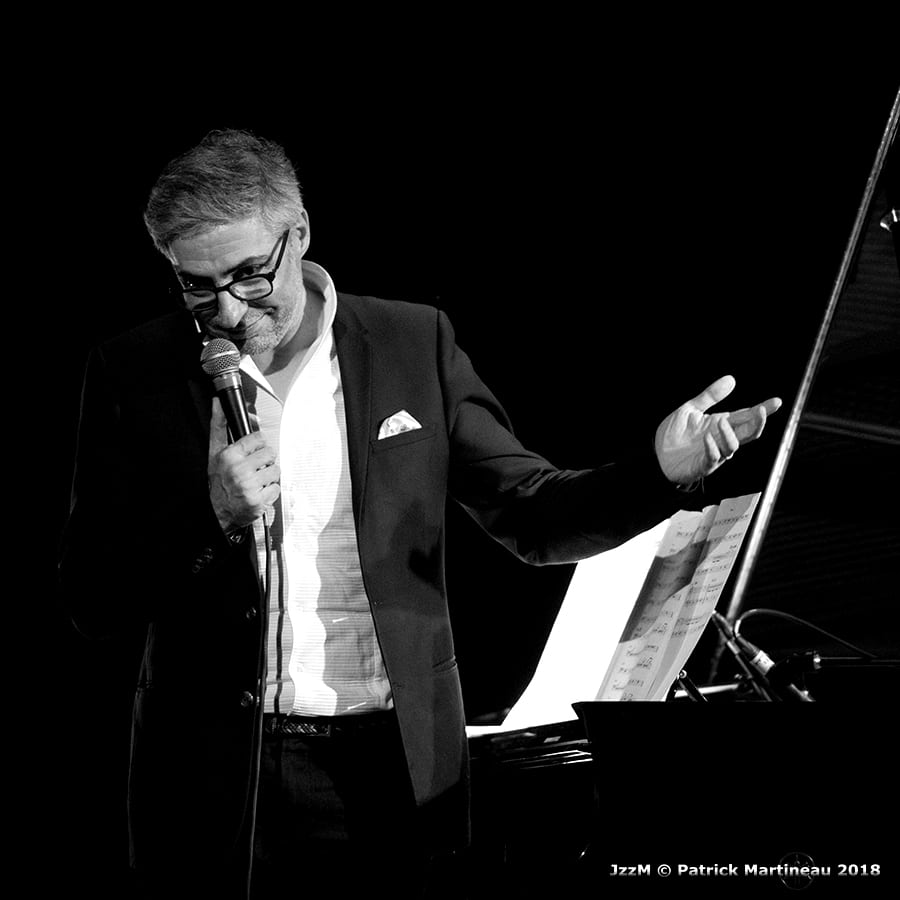 One last surprise to end in beauty these two evenings of anthology organized by JazzEleven: a cake! … blown in front of the whole family together.