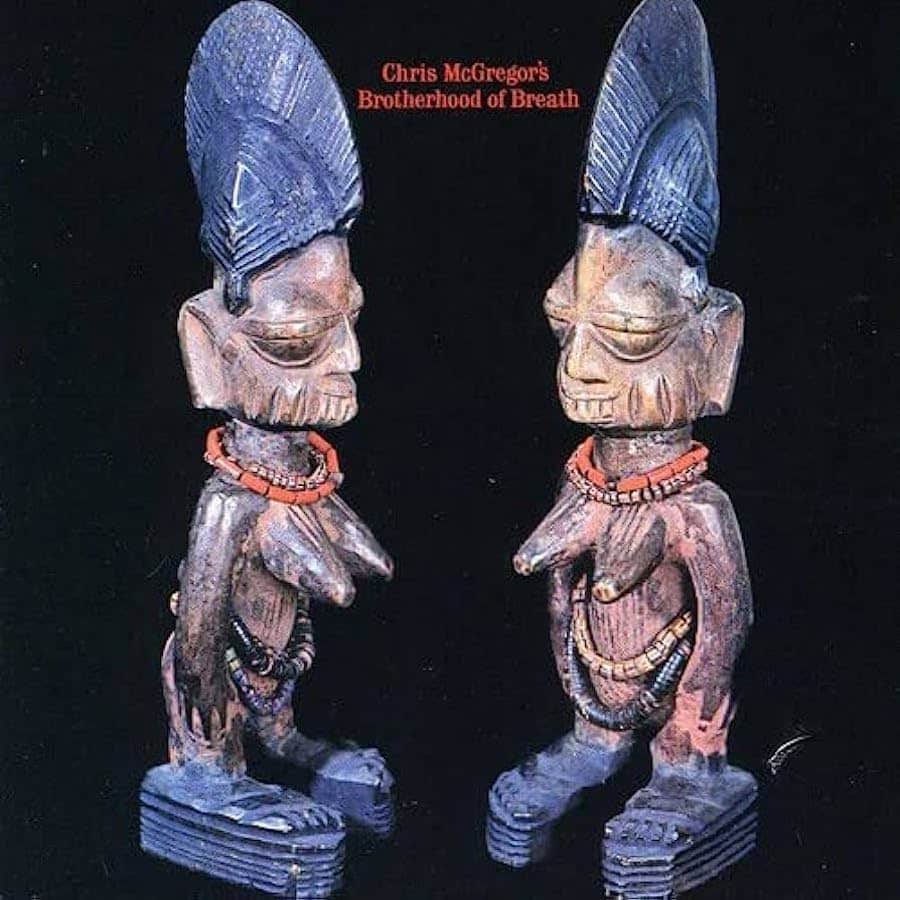 Artist: Chris McGregor
Piece: MRA
CD: Chris McGregor's Brotherhood of Breath
In the early seventies Chris McGregor and the members of his Blue Notes – who had fled the apartheid regime of their native South Africa, where a racially mixed band was unwelcome – had settled in London.
That's where the piano player recruited some of the best local musicians to bring his sextet to the size of a big band.
This track is not only typical of the African side of the Brotherhood of Breath, it's also a great arrangement where each section enters after another in turn, and comes back again to build a gorgeous tapestry of melodic and rhythmic layers.
So much so that nobody ever has the idea to even take the slightest solo. Collective work at its best!
Please listen to it here:
… and/or all the week from June 26th to July 2nd 2023 at 06:00am & at 08:00pm (Paris time) on Couleurs Jazz Radio.
Musicians :
Chris McGregor : piano
Malcolm Griffiths, Nick Evans : trombone
Mongezi Feza, Harry Beckett : trumpet
Mark Charig : cornet
Dudu Pukwana : alto sax & compositions
Mike Osborne : alto sax
Ronnie Beer : tenor sax
Alan Skidmore : tenor & soprano sax
John Surman : baritone & soprano sax
Harry Miller : bass
Louis Moholo : drums
Chris McGregor's Brotherhood of Breath was released in 1971 by the label Akarma.