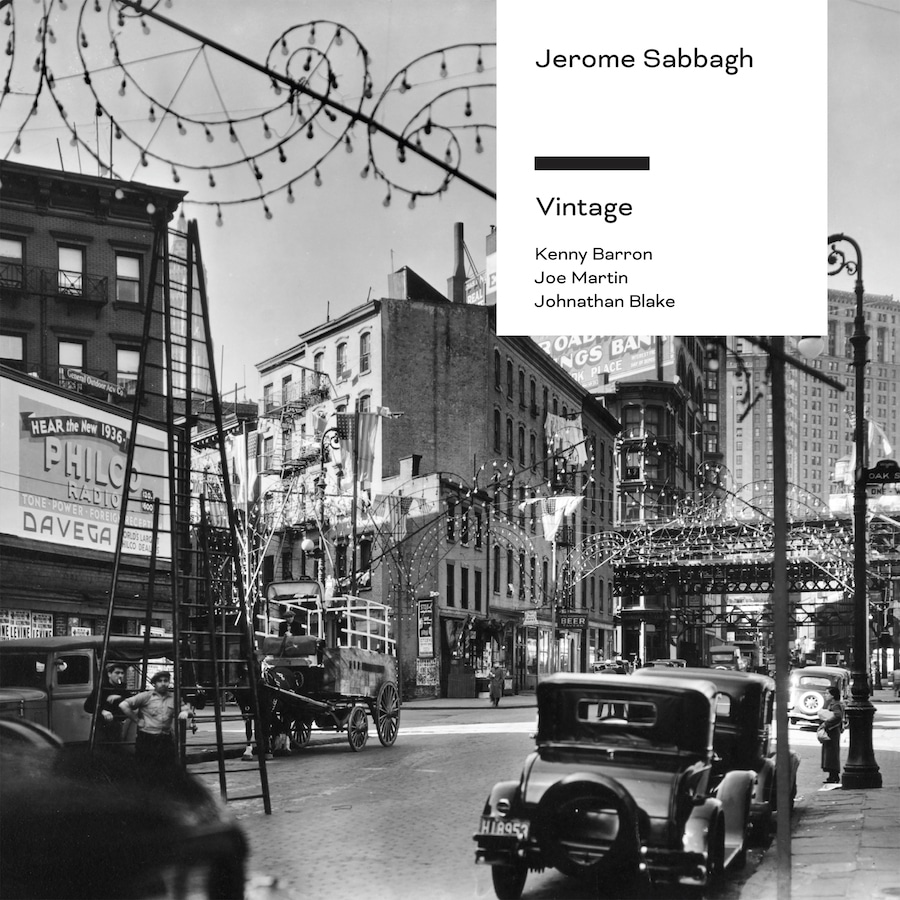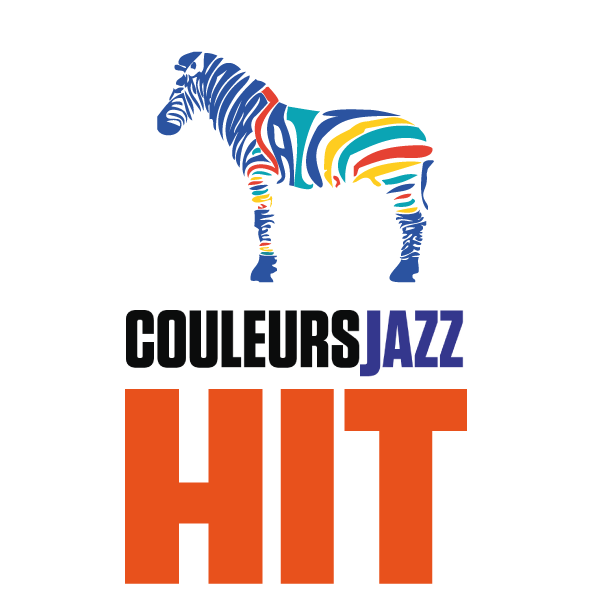 We've been following Jérôme Sabbagh for a long time now. Right from the start, he showed the beginnings of a talent and an uncommon devotion to his art.
Alongside his evolutions alongside eclectic and sometimes electric musicians, which enabled him to explore a free, abundant jazz infused with multiple influences, it was always clear that he revered the Great American Songbook, with a predilection for the golden age of jazz played in small ensembles, built on the foundations of bop.
The fact that he settled in New York, listened at length and patiently assimilated the contributions of the great figures of this music, is not a matter of debate.
Psychologically and physically inclined to seek out the fleshy timbre of a Ben Webster or Dexter Gordon, he is no less fascinated by the adventurous explorations attempted by John Coltrane and Sonny Rollins, musicians whose B-sides or alternate takes are often as enlightening as the interpretations finally retained on record.
The blower comes full circle here, as it were, temporarily, by putting together a dream line-up; no less than Kenny Barron on piano, an artist to whom he had shyly asked for an autograph as a teenager during one of his visits to Paris in the company of Stan Getz. Johnathan Blake on drums, Joe Martin on bass, musicians with whom he regularly plays, in total artistic communion.
As usual, some of the tracks on this new opus, aptly named Vintage, are his own work, but the essential part is the interplay developed by the French saxophonist alongside his accomplices and one of his idols. This is his first album with piano since the start of his career, and it's a major success. Recorded in analog, the result is a beautiful jazz club patina and a sepia-toned sleeve, a process already employed by Jérôme Sabbagh, but which sounds striking here, as a reminder of the conditions under which fine vinyl is recorded and pressed, a protest against the "content" logics of digital platforms, and also a celebration of the authenticity of a milestone work; a concept reminiscent of filmmakers such as Christopher Nolan and Martin Scorcese, who swear by argentic film.
For beyond the technical aspect, analog recording is used here to serve the unique interaction born of the passion of musicians all playing together in the same space, a musical modality in keeping with the spirit of jazz, where the degree of mastery and personal experience allow us to learn from others what we didn't yet know about ourselves, and which was waiting to blossom in contact with others.
What a marvellous re-reading of Tadd Dameron's "On A Misty Night". "Ellson's Energy", an original composition by the saxophonist, has an irresistible South American feel, while the two Thelonious Monk tunes "We See" and "Ask Me Now", on which Johnathan Blake and Joe Martin remain silent, time for the two soloists to give free rein to their verve on timeless classics, are pure treasures of melody, where the encounter with Kenny Barron magnifies the respective talents of the two musicians, who dialogue across time, generations and touchstones of jazz history.
The secret jewel of this mirific album is perhaps Billy Strayhorn's "A Flower is a Lovesome Thing", a track that embodies the very principle of a meeting like this, where the lifelong admiration of one meets the admiration that a piano genius felt germinating within him for the discipline, hard work and talent of Jérôme Sabbagh.
Billy Strayhorn had a Francophile side to him at the time, and it's perhaps no coincidence that the magic generated by the combo is so evident in this context.
Last but not least, "Vintage" and "Slay the Giant", both from the saxophonist's pen, offer seemingly simple yet finely crafted structures that allow Joe Martin and Johnathan Blake to display their full talent, a rhythm section of unparalleled efficiency that we were lucky enough to hear in situ in Brooklyn in 2019.
Simply magnificent. Translated with www.DeepL.com/Translator (free version)
Personnel :
Jérôme Sabbagh : Saxophone
Kenny Barron : Piano
Joe Martin : Contrebasse
Johnathan Blake : Batterie
Vintage is a Hit Couleurs Jazz available from Septembre 29 on Couleurs Jazz Radio. This album is produced by Sunnyside Records and distributed by Socadisc.
Official release,  Septembre 29 2023.
©Photos Shervin-Lainez