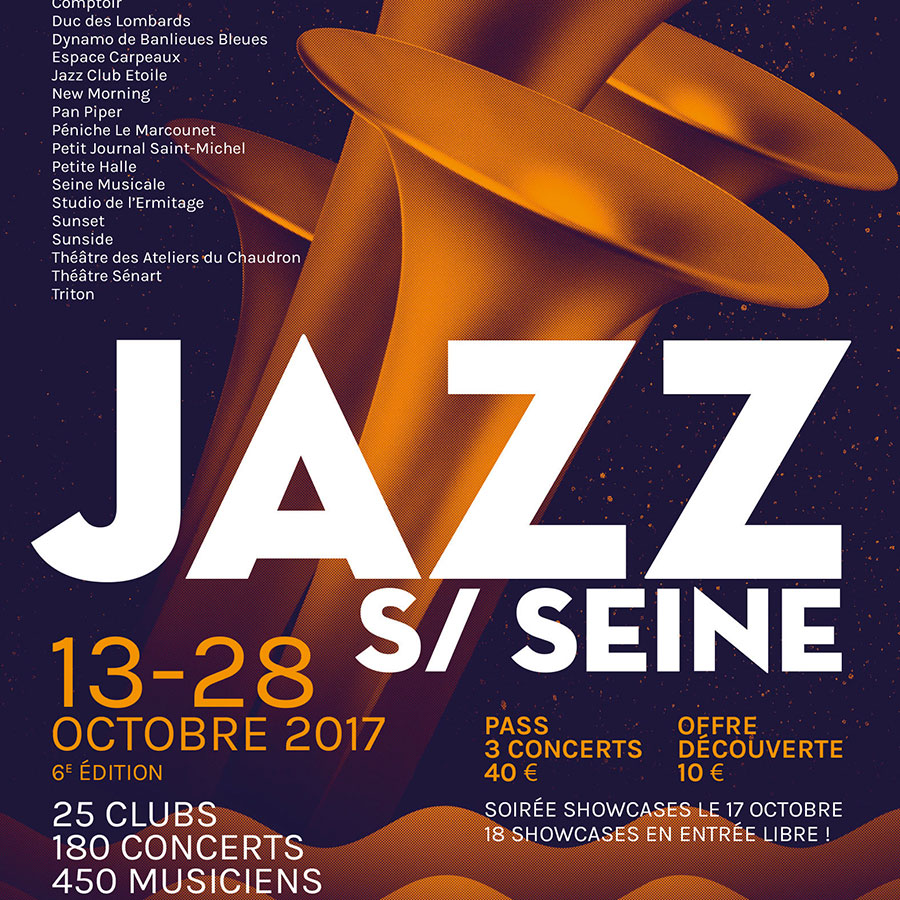 Summer is drawing to a close. It's back to school. Summer festivals will soon be memories …
Let's not let the long faces settle down, let's stay in a cheerful and sunny, colorful … To enjoy still beautiful jazz sounds in this season of Autumn leaves coming down.
For its 6th edition, from October 13 to 28, the festival JAZZ SUR SEINE is now the inescapable rendezvous of musical fall, even more festive and more ambitious. On the initiative of the Paris Jazz Club – the network of Jazz venues – this year the festival offers no fewer than 180 concerts, which will involve some 450 musicians in 25 venues spread out between Paris and the other departments of Ile-de-France.
Beyond the concerts, the festival innovates with new animations.
A special evening "showcases" with the support of l'ADAMI, will take place on October 17, presenting 18 artists' projects in six locations in the Châtelet district, starting with the clubs on the historic rue des Lombards.
Feast of all jazz, JAZZ SUR SEINE will amplify its specific actions with a jazz music therapy workshop. The awareness-raising workshops for children and master classes will always be on the program.
The program of this original festival : Dianne Reeves, Tigran Hamasyan, Lucky Peterson, Jacky Terrasson, Stéphane Belmondo, Sarah Mc Kenzie, Louis Winsberg , Leïla Martial, Steve Potts, Naïssam Jalal…
Complete programming as well as the list of clubs can be found online atwww.parisjazzclub.net.
Couleurs Jazz digital magazine is proud and happy to be a partner of this extraordinary Festival outside the walls.