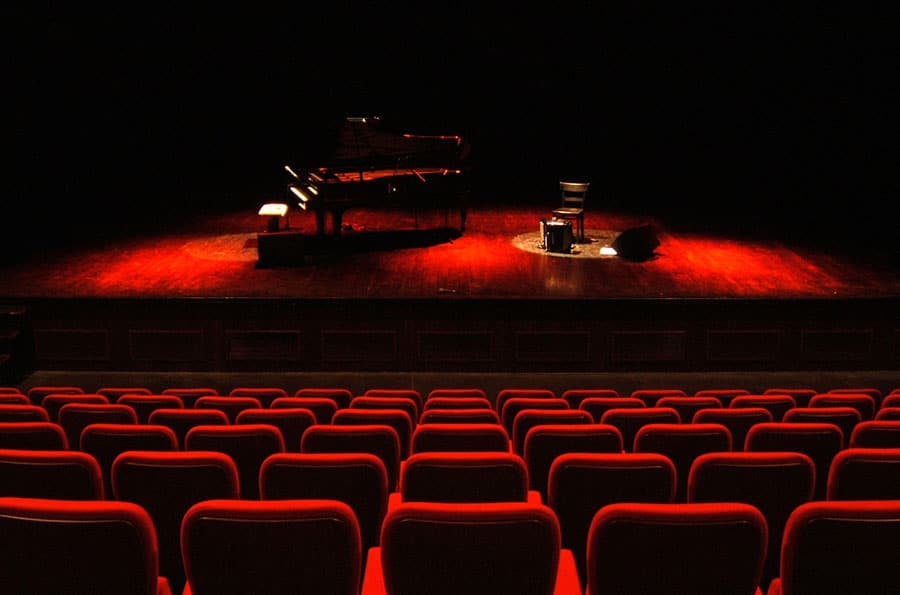 Monday, May 29: I am amazed at the auditorium of the new Seine Musicale located on the Seguin island which, I reassure you, is not that of the photo.
On the program, Menahem Pressler, 93 years old, a legend. He walks with difficulty but still plays a magnificent piano. The jazz community has moved. The pianists Pierre Christophe, Olivier Hutman, Fred Nardin, singer Elise Caron and many members of the Academy of Jazz came to applaud the maestro. The room is far from full. Few young people in a public warned as if Mozart, Debussy and Chopin interested only the old generation. Same thing a week earlier at the Sunside. In the absence of sufficient reservations, one of Fred Hersch's three concerts was canceled. A pianist of this stature can not fill a room with 200 seats in Paris, there are many questions.
An easy prey for commercial radio and television, the Frenchman who has never been educated to music and ignored everything about his history has rushed to the musical event of the year, Eurovision, television masquerade, triumph vulgarity and bad taste. Representing France, the pretty Alma pushed a very mediocre song to stumble, just back from things, before an unexpected competitor, 27-year-old: Salvador Sobral, representing Portugal, the only one who had something to sing, not much, just a small melody, a rare commodity today, the only one of this ridiculous planetary show celebrating the zero level of music.
For it is easier to sell it tasteless than to propose jazz, classical or contemporary music, music that requires effort, listening attentively. It is preferable to level from below, to mediate those, disposable and empty, that the public demands.
If Herbie Hancock, Ahmad Jamal, Chick Corea or Keith Jarrett, headliners of major festivals, began their career today, would they get out of the circuit of small clubs in which so many musicians remain confined today? Brad Mehldau succeeded in the 90s, but Fred Hersch, Enrico Pieranunzi and Marc Copland, also great pianists, remain a priority subscribers to the Sunside, the Duc des Lombards or the New Morning (to name only the Parisian clubs ) Is a scandal. The "majors" sign only the artists that plebiscite a public little cultivated easily trapped by his emotions. Rarely inventive, the new stars fill the big halls, the festivals. Few people still offer jazz in eclectic programming that emphasizes profitability. Good music does not make much recipe. With the help of Jean-Michel Blanquer, our new Minister of National Education, Françoise Nyssen, our new Minister of Culture, a cultured woman, will succeed in reversing the situation, educating children from primary school ? A pious wish I grant you. We can always dream.
—–=====—–
This original article is published in French, in the blog de Choc