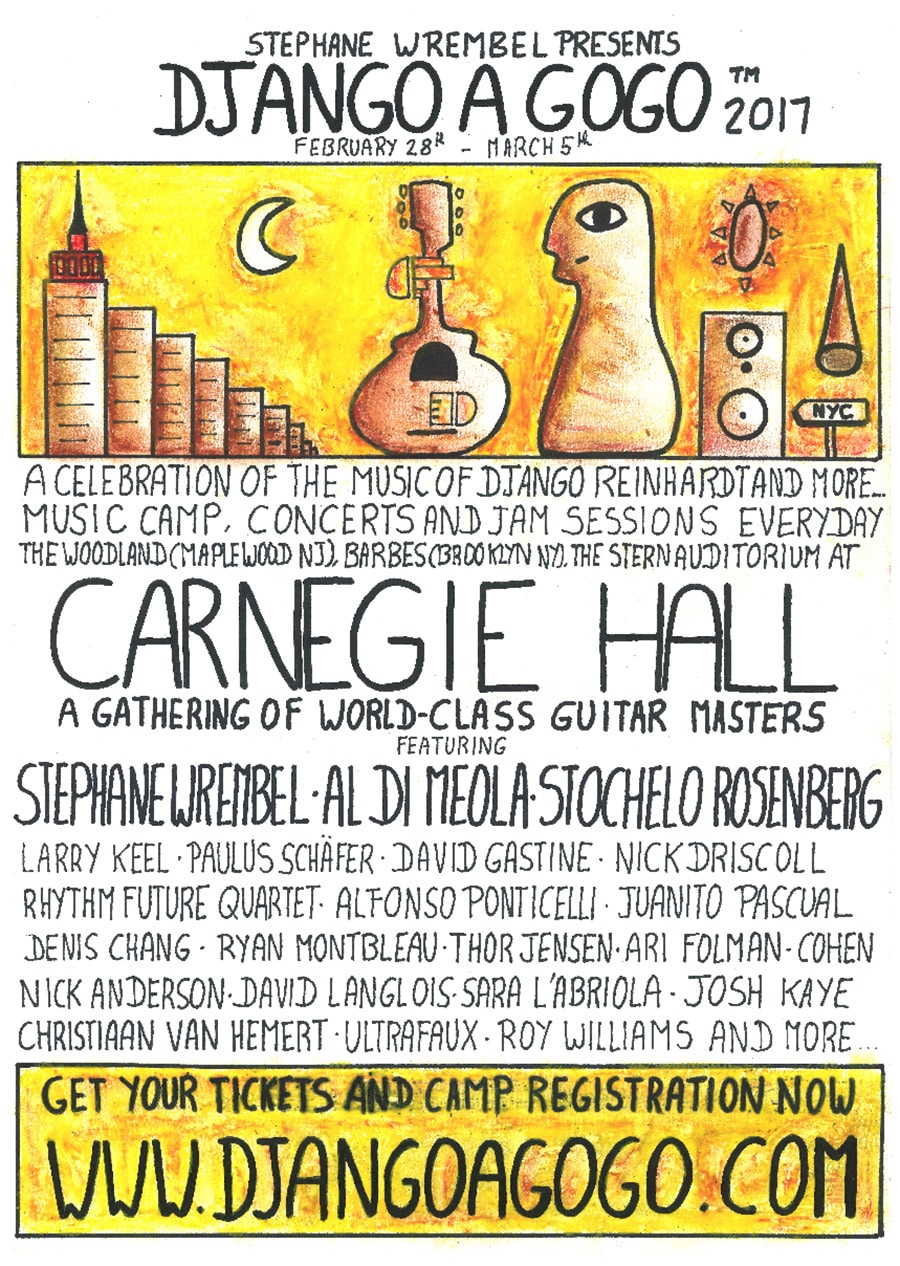 French guitarist Stéphane Wrembel is the organizer and head of the Festival and Masterclass "Django a gogo", which will be held from February 28 to March 5 at Carnegie Hall – New York.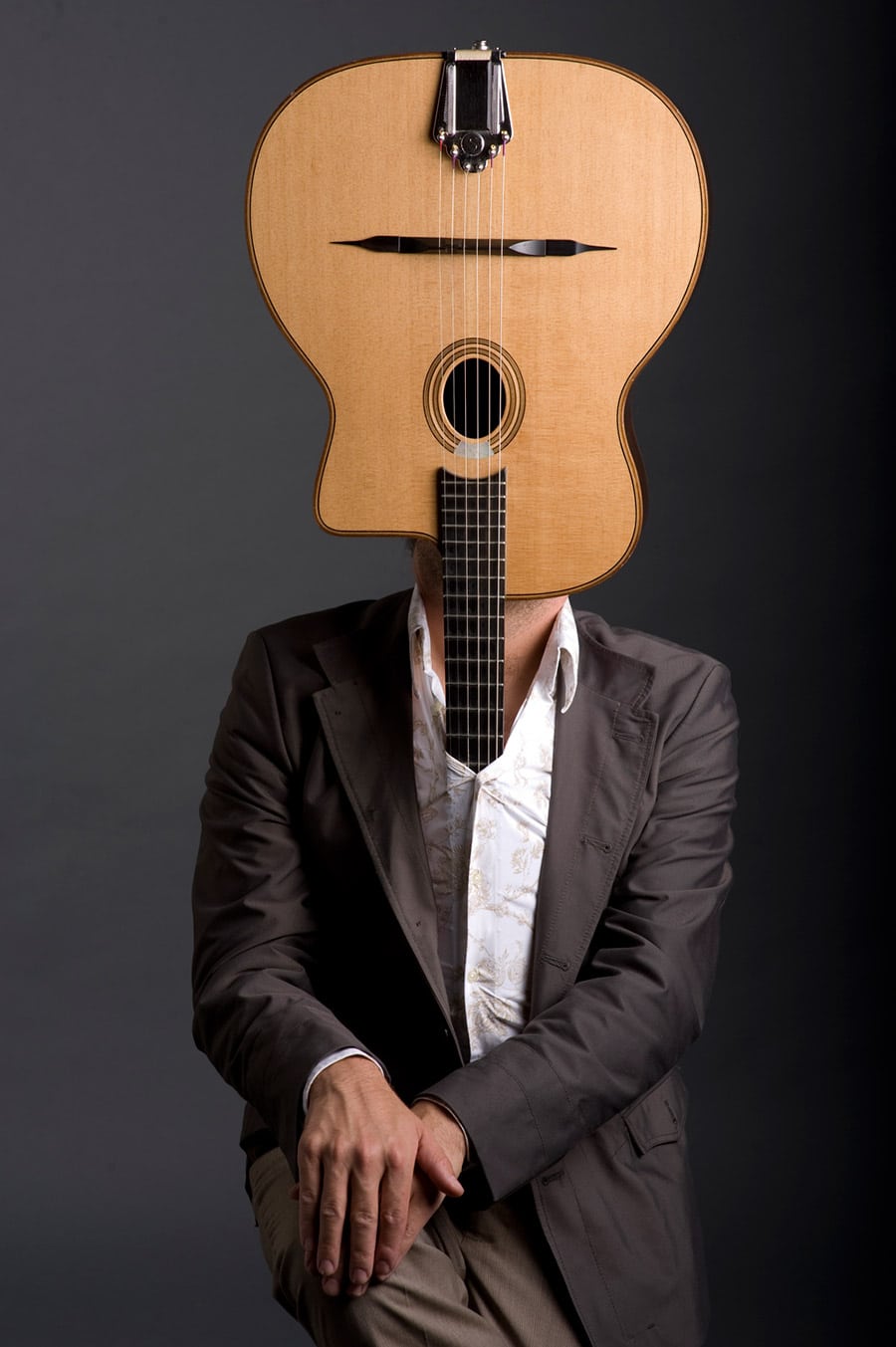 On March 3rd, an exceptional concert will bring together on the prestigious stage:
Stephane Wrembel,
Al Di Meola,
Stochelo Rosenberg,
Larry Keel, Ryan Montbleau, David Gastine, Nick Anderson, Thor Jensen, and Ari Folman Cohen…
Stéphane Wrembel from Fontainebleau grew up listening to Django Reinhardt's music : "I discovered the festival of Samois in 1992, With the off and its manouches. It was unforgettable" the guitarist remembers "I wanted to play like them. Then I went to study music in Boston before settling in New York in 2003. In 2004, I created my first festival, Django a gogo. Its popularity allowed me to create this great event at Carnegie Hall"
Becoming even more famous in the USA than in France, Stéphane Wrembel gives at least five concerts a week.