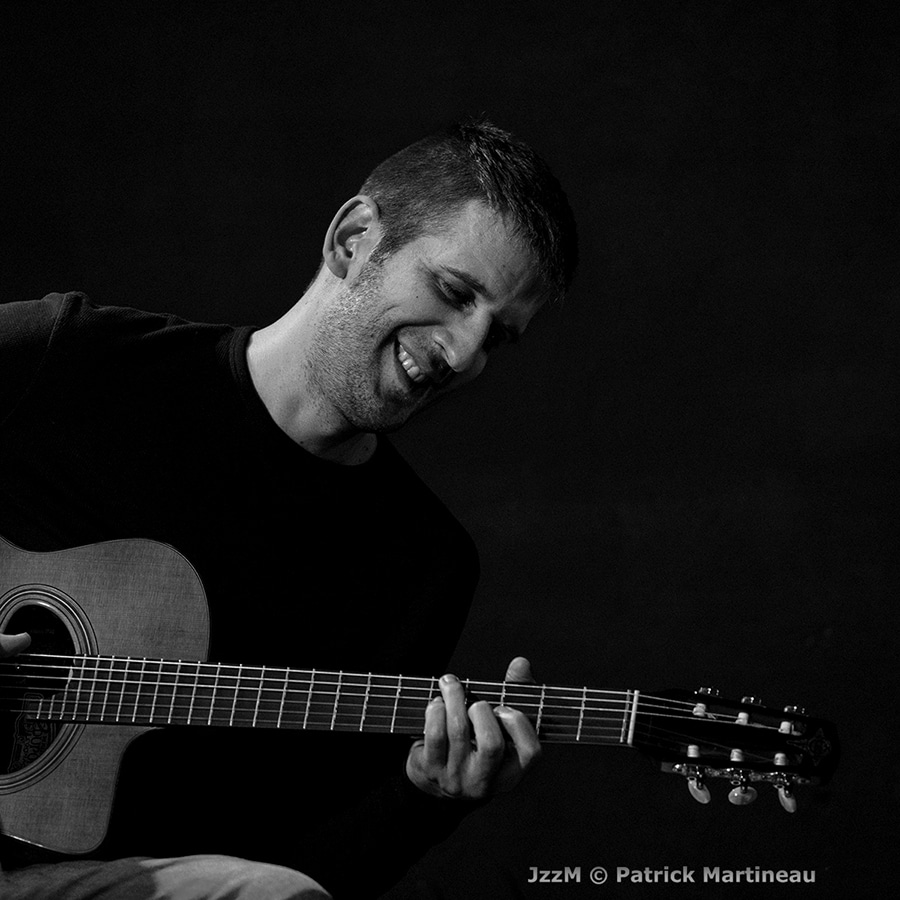 1953 April 8, Django Reinhardt records his last album, with young Martial Solal at the piano, Pierre Michelot, double bass, Fats Sadi, vibraphone and Pierre Lemarchand on drums.
A few months later, aged 43, the gypsy dies of a cerebral hemorrhage in Samois, his village.
In this last album, no "gypsy pump" or violin…
Django, toujours en avance sur son époque, livre dans ce disque une musique d'une étonnante modernité. Accompagné par un piano, une contrebasse, et une batterie, et un vibraphone, il enregistre avec un son très électrique, à la limite de la saturation, qui donne à son jeu un relief et une expressivité hors du commun.
Django, always ahead of his time, delivers in this disc a surprising modernity music. Accompanied by a piano, a double bass, a drums, and a vibraphone, he records with a very electric sound, at the limit of saturation, which gives his play a relief and expressiveness out of the ordinary.
It is at this less known musical period of the brilliant Django, that Sebastien Giniaux chose to pay tribute with the Django 53 Quartet.
He is accompanied by
Laurent Epstein, piano,
Jérémie Arranger double bass, and
Julie Saury drums.
Sébastien Giniaux proposes us a trip in the 50s, somewhere in a club of Saint-Germain, proposing a repertoire between compositions of Django, standards, and personal compositions.
it is at "Aux Petits Joueurs" Concert at 09:00pm – Free intrance- Good dinner !
©Photo couverture, Patrick Martineau, JzzM