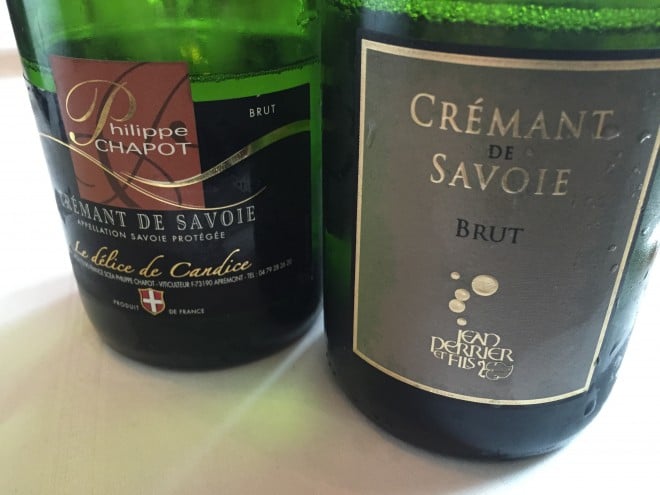 For the first time in history, at the end of 2015 , we can clink our glasses filled with  Crémant de Savoie. The dynamic winemakers in this region have just received the official appellation "Crémant" for their sparkling wines, as long as they fulfill the strict specifications.
Many skiers and tourists on holiday in Savoie  no doubt still think that Savoie wines are made to be served only with fondues or raclettes or a  plate of country ham.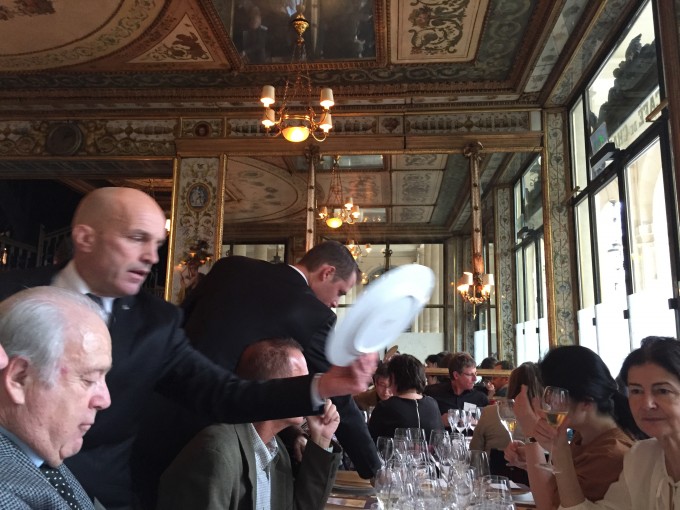 Certainly not! For some time now , the wines of Savoie are part of the wine list in  gourmet restaurants, even in the most prestigious of them, like Le Grand Véfour, two-star Michelin run for several years by a native of the Savoie region, Guy Martin .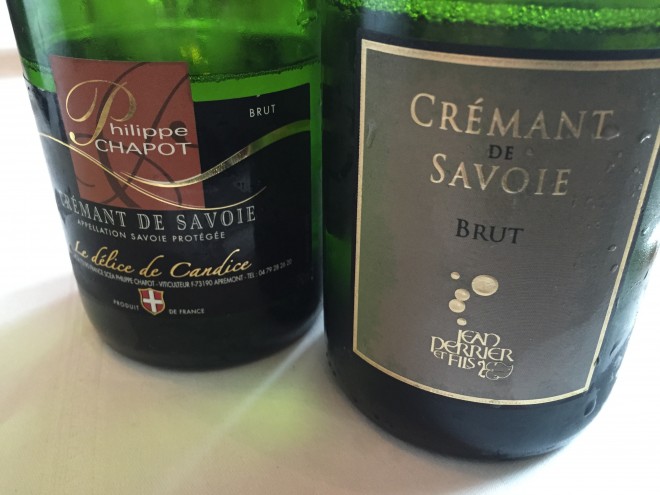 He welcomed us on December 2nd , around an exceptional meal in all senses of the word, celebrating for this occasion , a selection of these new Crémants de Savoie.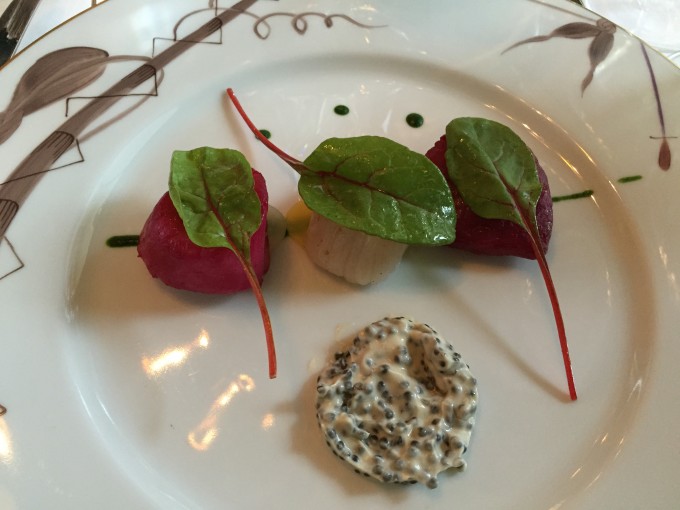 Marinated Coquilles Saint- Jacques , yellow and white beets, seasoned with caviar, served with a Crémant de Savoie Jean Perrier & Fils and Crémant de Savoie, Domaine A. & M. Quénard.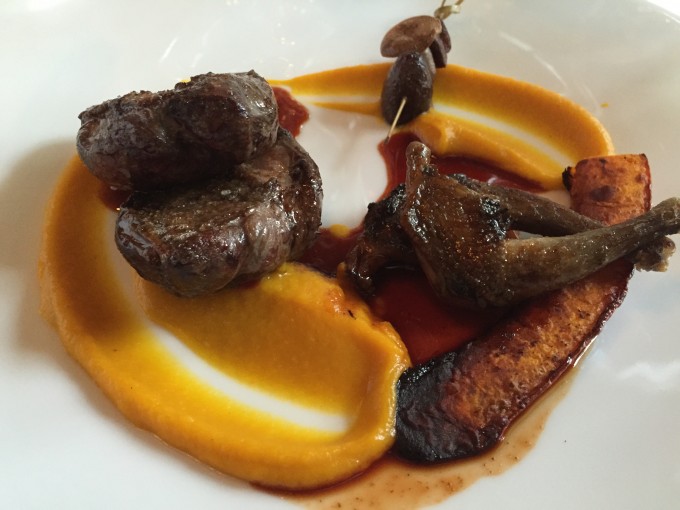 Followed by a pigeon casserole, roasted pumpkin and fine puree , blackcurrant juice  with grapefruit pepper served with a glass of Mondeuse Confidential 2005, Charles Trosset & sons , a rich aroma and a long finish that were matched by its roundness . At this point, anything could have happened … yet dessert surprised us with its subtility and creativity.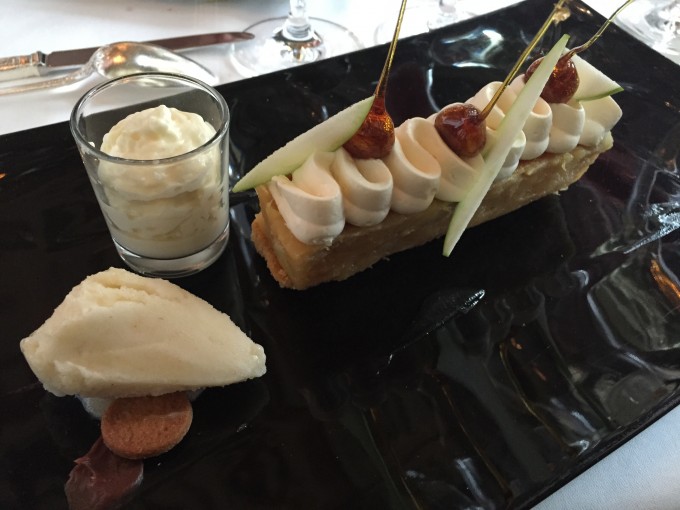 Baked apples Tatin , green applepana cotta , pear sorbet and rosemary, served with two Crémants de Savoie , one from the Cave de Chautagne and one from Domaine Vulien et Fils.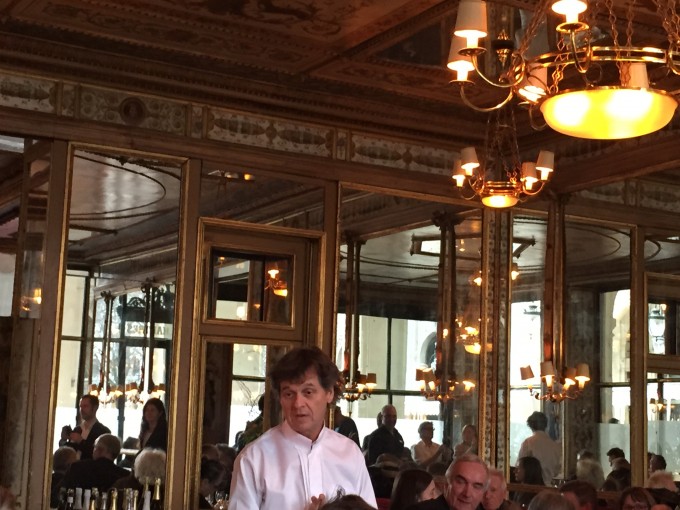 These sparkling wines all have notes of white fruits and citrus , with great finesse and elegance. They are developed according to several principles such as manual harvesting and transport in containers that are not airtight. The maturation period is at least 12 months before bottling . Enjoy them at  Le Grand Véfour , or at home with friends listening to the Wynton Kelly Trio playing  Softly As In A Morning Sunrise. Crémants wines are to be consumed with moderation, but Wynton Kelly trio 's music can be listened to without any limitations or age restrictions. 
Photos : André Riche pour Couleurs Jazz. Tous droits réservés
https://youtu.be/Wh6JbpWhYSo