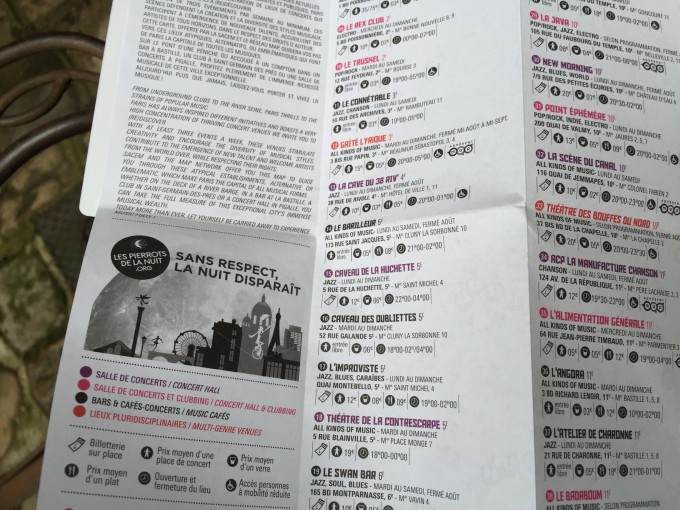 Map of Parisian concert Venues.
An excellent initiative when we know that there are at least 5 high quality jazz concerts every day in the Parisian capital.
SACEM (Society of Authors, Composers and Publishers of Music) has just published, in collaboration with the MAP (Contemporary Music in Paris), a map (obviously!) That showcases the contemporary music concerts offers in Paris in 87 places, including of course the famous New Morning, Le Duc des Lombards, Le Bataclan, Le Studio de l'Hermitage …
The idea is to promote places of live concerts in the French capital that program at least 3 concerts a week.
This is both concert halls, as coffee concerts, with a practical guide:
– Addresses, schedules, drinks prices, entrance fees, access for the disabled, …
– This bilingual map is for tourists as it is in English and the Parisian public as it is also in French.
It is free and 100 000 copies are distributed in hotels and places dedicated to tourism and music.
Let's go ! Nothing like live music!