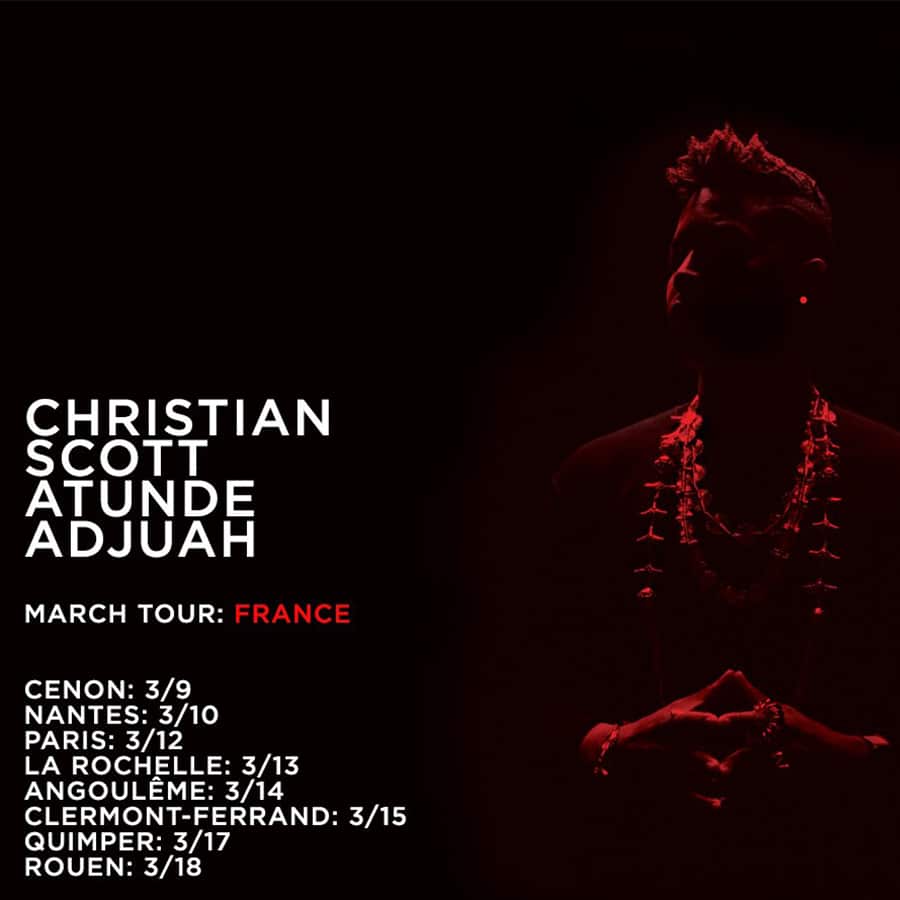 Centennial Trilogy" !
Christian Scott, ambitious gifted musician, just 34 years old, and already a dozen albums as a leader to his credit, pays tribute in his own way to 100 years of jazz history through a trilogy resolutely of his time, transgressive for some, great for others.
The "Centenial Trilogy" from Christian Scott aTunde Adjuah is made up of three essential albums that will undoubtedly mark a step in his already successful career and a step for the music world.
Ruler Rebel, launched last March,
Diaspora, in the racks last June
and finally in October, The Emancipation Procrastination.
This is a major concert coming at La Cigale  (07:30pm) you have to be there!
It's simply essential!
To learn more about these "Hits" Couleurs Jazz : Read & Listen here.