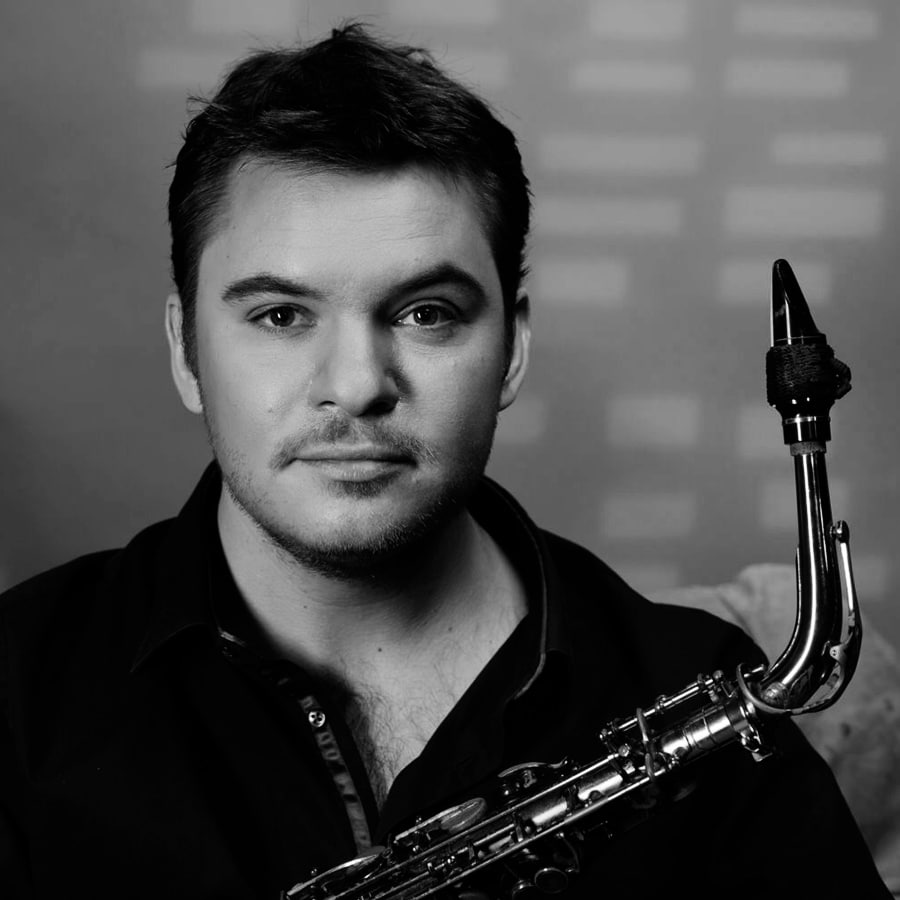 On the occasion of "Dreams and Connections" release, his much awaited third album, (from us and all his fan club) Baptiste Herbin chose the Triboz @ Rio de Janeiro for his launching concert in South America.
The virtuoso saxophonist who performs regularly in Brazil has become friend with Eduardo Farias, a magnificent and elegant pianist, with whom a beautiful musical complicity is shared.
The quartet is completed for this concert with a very talented rhythmic section: Jefferson Lescowich – acoustic bass, Emile Saubole – drums, instead of Darryl Hall on bass and Ali Jackson on drums on the album/
The album (whose chronic will be published very soon) is a total success, (Hit Couleurs Jazz!) And shows, as if it were needed, an additional step in the instrumental mastery and in this sound that we identify more and more clearly among the greats of the saxophone.
Lineup :
Baptiste Herbin, saxophones alto & soprano
Eduardo Farias, piano
Jefferson Lescowich, acoustic bass
Emile Saubole, drums.
A short solo to open our chakras…
The concert at Triboz, Rio starts at 09:00pm.