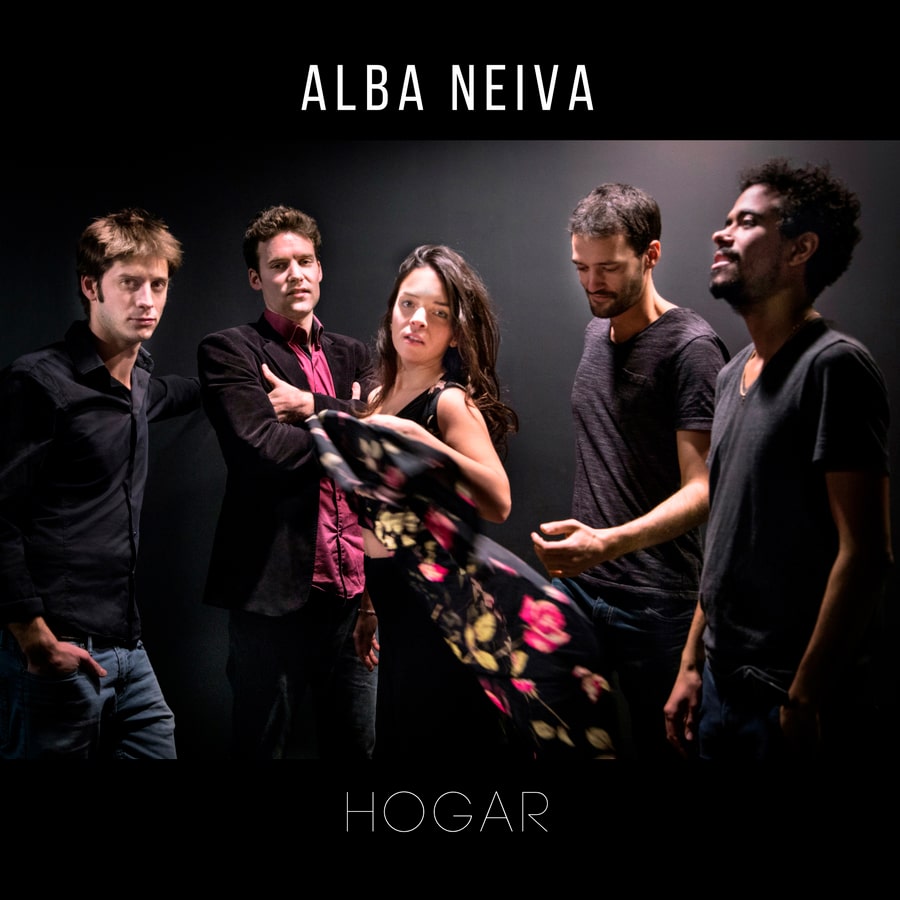 Drowning into Alba Neiva's music is somehow like drowning into musical chiaroscuro….
Lucile Chriqui's warm and luminous voice dance on melodies that cross the paths of Chopin or Paulinho Da Vila. Nils Frechilla, guitarist, composer and founder of the quintet, draws his inspiration from his Spanish origins, his taste for Latin music and jazz.
He explores both solar and melancholic territories, somewhere between Buenos Aires and Recife.
His compositions, mainly sung in French and Spanish, find a gentle equilibrium in this fusion of genres.
The gracious touches of Zacharie Abraham (db), Arthur Alard (drums) and Maxime Berton's lyrical saxophone fulfill the experience.
Lineup :
Nils FRECHILLA : guitar & compositions
Lucile CHRIQUI : voice
Zacharie ABRAHAM : double bass
Arthur ALARD : drums, percussions
Maxime BERTON : saxophones
« Hogar » their fisrt album will be released in the summer of 2018 (label Say Yay!)
Alba Neiva will share the stage with their host Grizz-Li March 24, 09:00pm @ Studio de l'Ermitage.